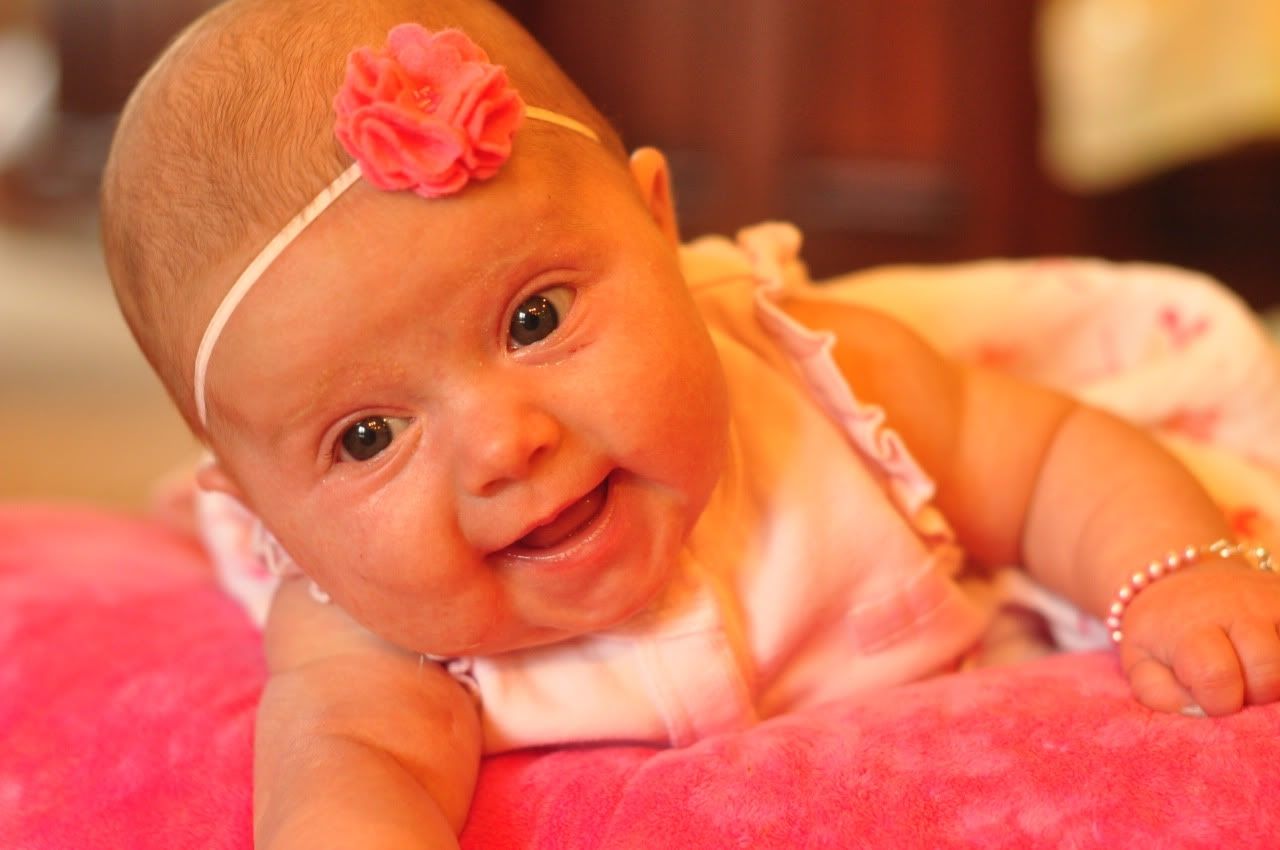 Lucy Ann
2 months old
23 inches
11 lbs. 6 oz.
and still perfect
One of my favorite part of the day is when Lucy does a little tummy time on her boppy. Oh the darling faces she makes! Darling. Holding her head up so well, big smiles, cross eyes, sad faces. It's all so cute.
At 2 months old Lucy is happiest in moms arms but she also accepts the swing, the bjorn, the Serena and Lily sling and her carseat.
She nurses about every 3 hours during the day
Bedtime is between 9:30- 10pm
Her longest sleep stretch has been from 9:45pm-4:45 but generally she sleeps from 9:30 or 10pm - 3am then wakes up again around 5:30 and back to sleep til 7 or 8am.
She still sleeps in the bassinette but only because her backordered crib still has not arrived. I am dying for her nursery to be done.
Lucy loves her binky, the stroller, being swaddled, bath time, her mommys hair in her little fist, a being sung to
And we just love our little Lulu, Luda, Lu Baby.