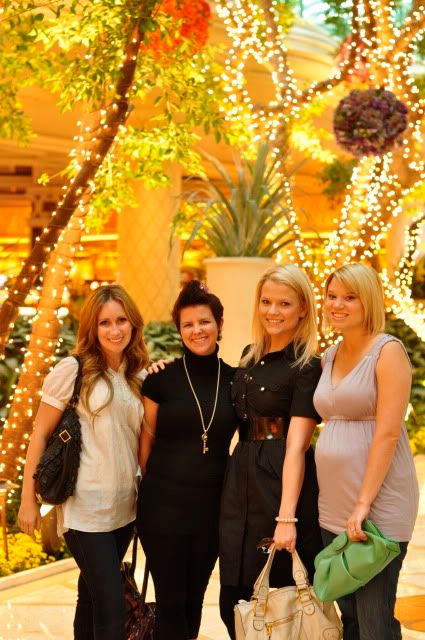 So, my high school girlfriends and I have a private blog, that we chat about whatever we want on, it's been a fun way to keep in touch. We also are pretty good about getting together for dinners now and then, but we decided we really needed to plan a weekend away together. So, back in like the Spring we decided we would plan a girls weekend. We decided to make it easy and cheap we would just go down and stay in my St George house. It was so hard to pick a weekend that could work for everyone. Since Chelsey moves away for the whole summer it had to be after August, buti t had to be a weekend Lindsey could fly in from Chicago.... blah blah blah ... so we settled on a date that 10 of us could do.
Yeah, all that pre-planning was in vain cuz one by one our flakey friends flaked out until only 4 of us were left (2 backed out within 24 hours of departure time) and its funny cuz if we planned something with only a couple weeks notice we probably would have had the same girls go so next time I am NOT planning 6 months ahead. It was just me, Andrea, Lindsey and Kristin.
But, we still had the best time ever. Really, the best. The ride down to St. George felt like only 20 minutes since we had the best conversation topics. Really, it was the best drive to St George I have ever taken. Then in St George we went out for yummy Thai food, watched Chick Flicks, ate treats, gossiped (a girls trip requirement... don't judge), laughed, reminised, and my favorite part was when we were terrorized by the tiniest spider Lindsey swore was huge and we made the prego girl kill. Only with your High School girlfriends could a spider in a closet create 45 mins of entertainment. It was the best. I really miss getting to see the girls. Wish I got to more often. Dang our busy lives and schedules.
Then on Saturday we ate breakfast at the yummy Bear Paw (more stories, laughing and stupid matching facebook status updates) then we got ready and drove the 2 hours to Vegas. We had the best lunch at Pink Taco in the Hard Rock (my favorite place for mexican) Then since we had got tickets to Le Reve at the Wynn so we hung out at the mall a bit, saw the show and ate a delicious dinner at Spago. So great. Then we drove back to St George to go to bed.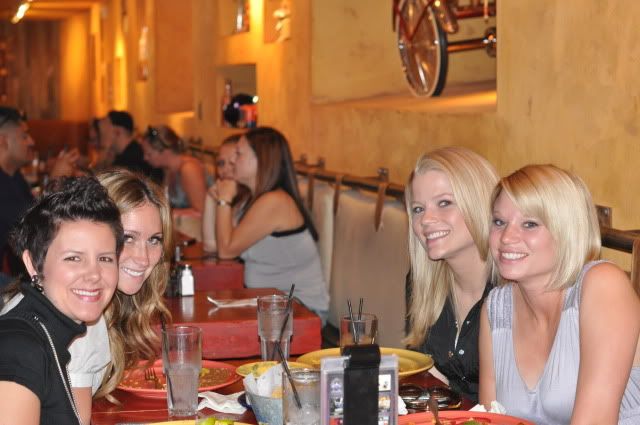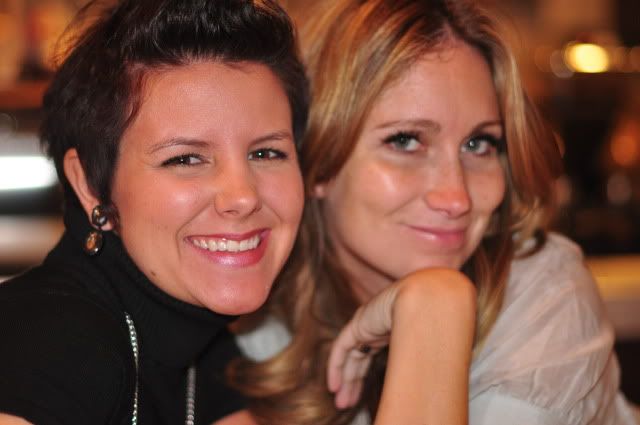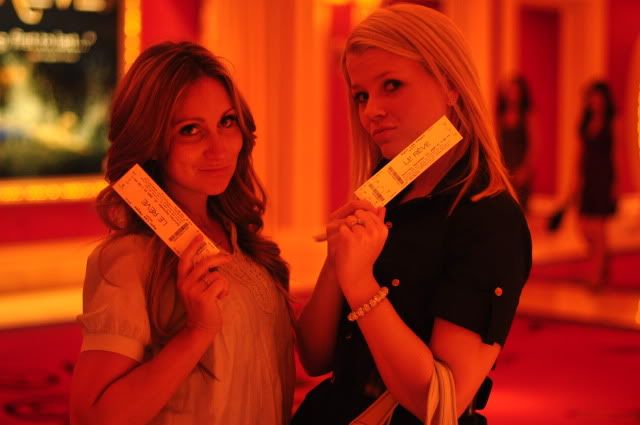 I love these girls and I loved every minute of getting together with them. Next year though since we now know who is really gonna show up let's go somewhere more exotic.... yes??