This past Monday, most of Eric's family was in town. Eric's mom has been here for a couple of week staying with us and majorly helping me out adjusting to my crew of kids. So, Grandpa Jim came out over the fourth and we got together at our place for everyone to meet Baby Lucy and enjoy the gorgeous weather.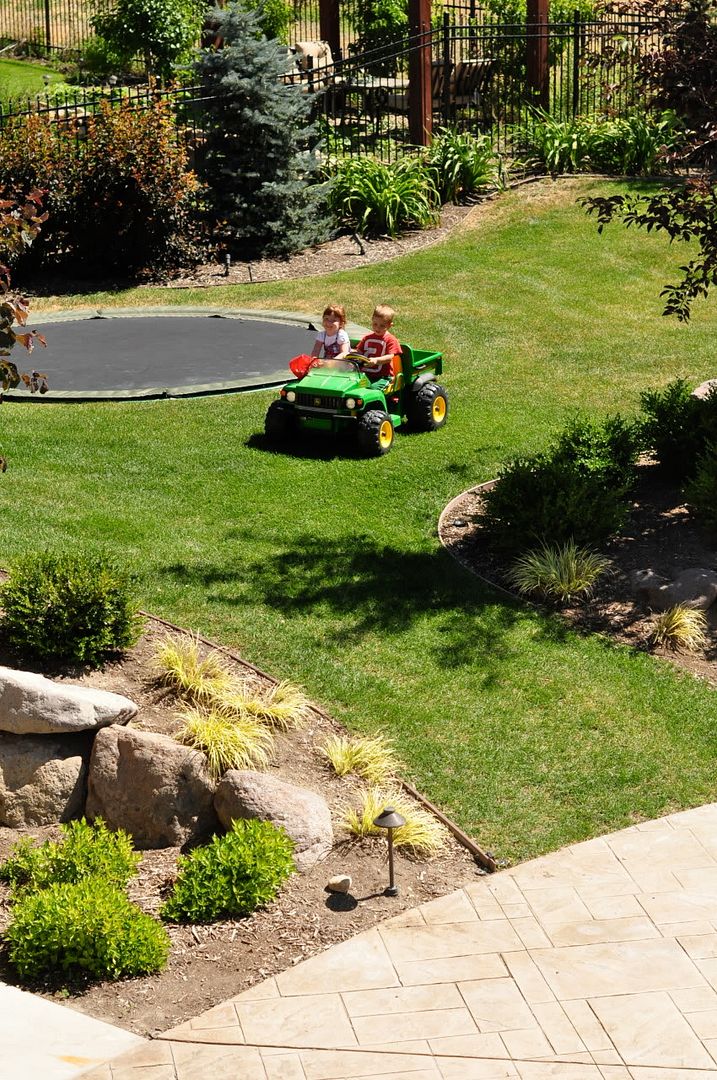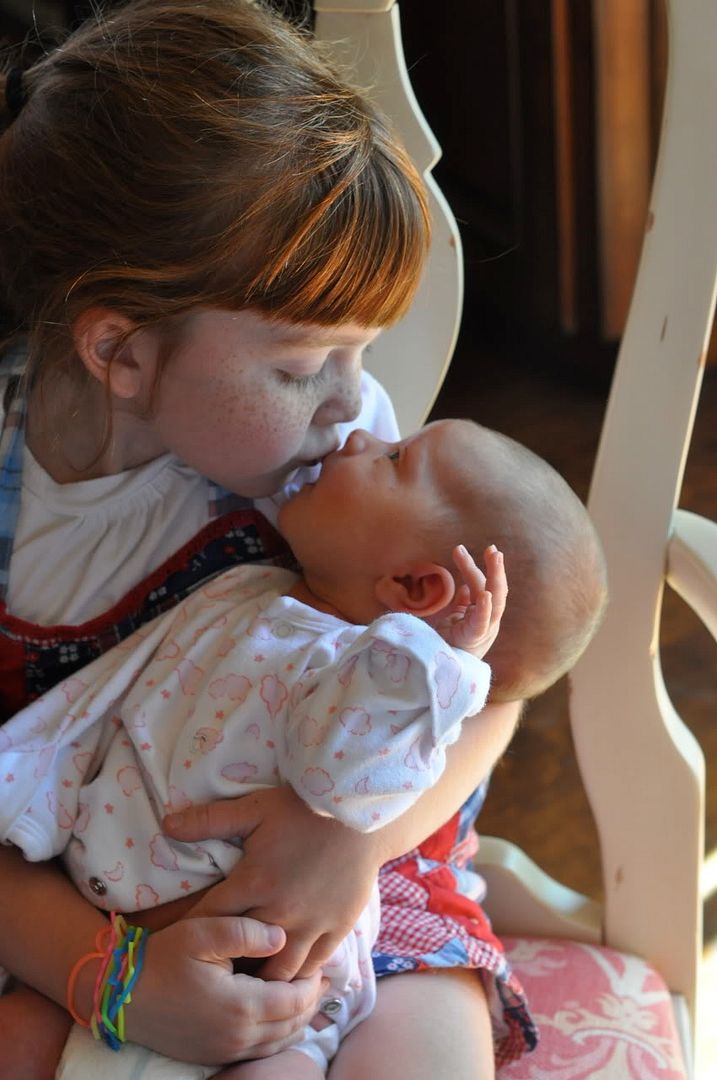 Eric, Grandpa Jim and Adyson worked hard to make an amazing south american style BBQ with food to feed an army. I love how Ady aspires to be a little cook like her daddy, and Grandpa.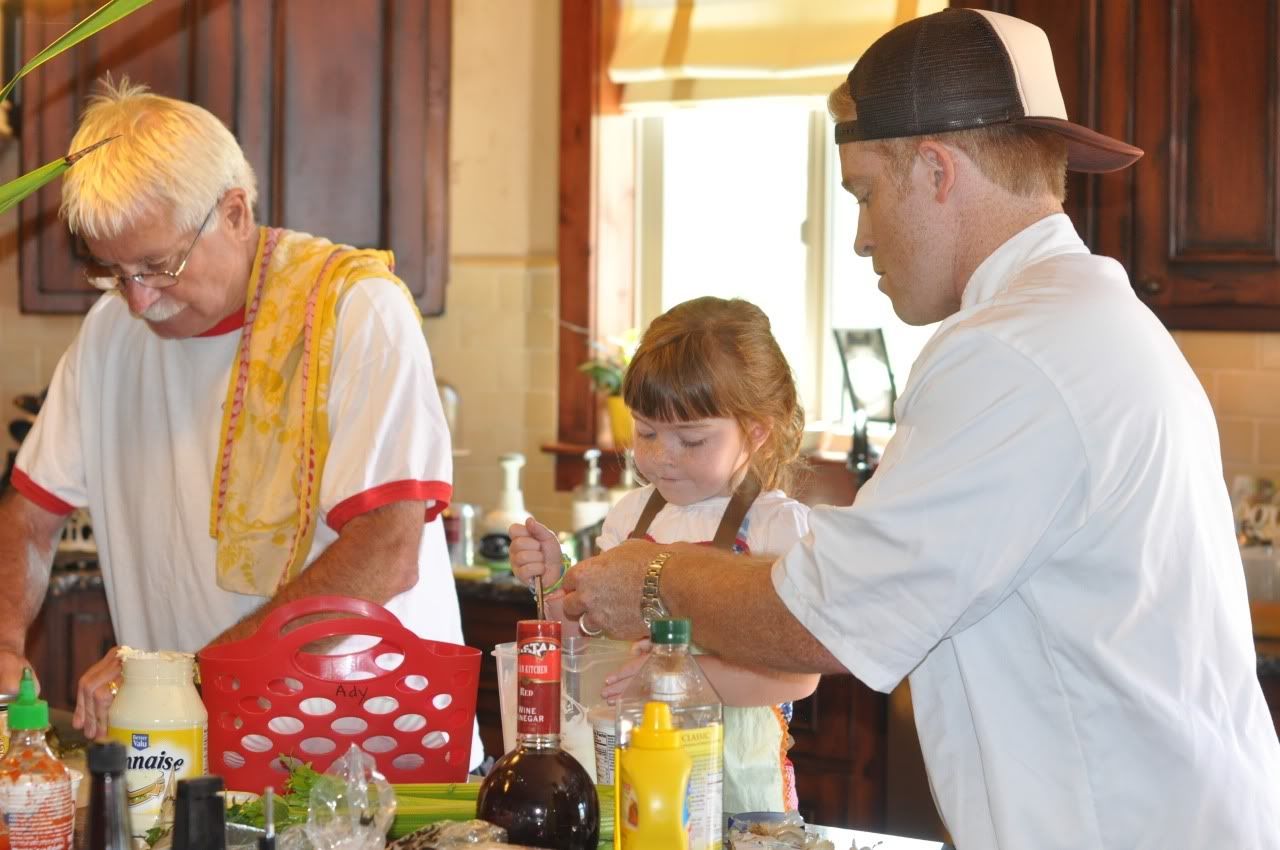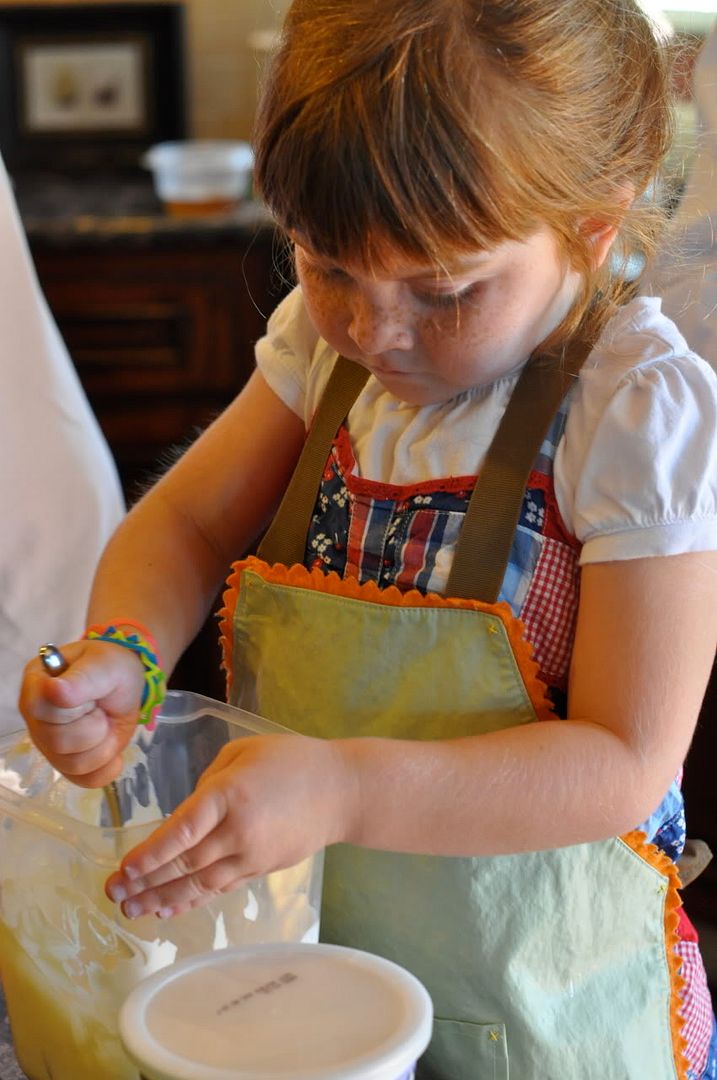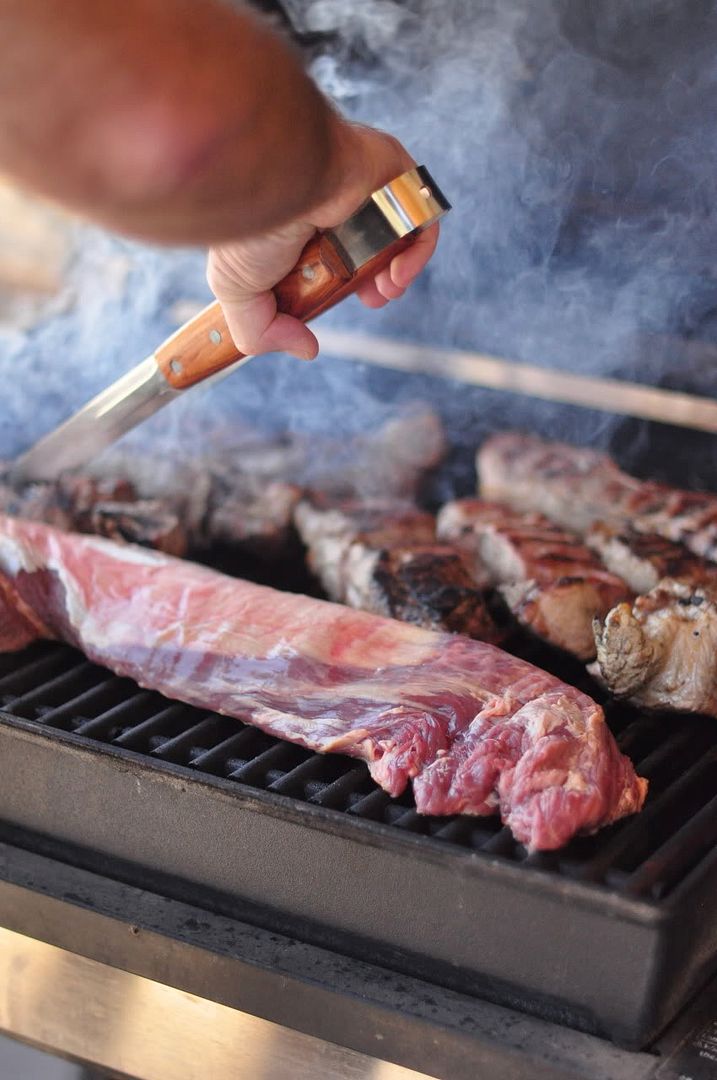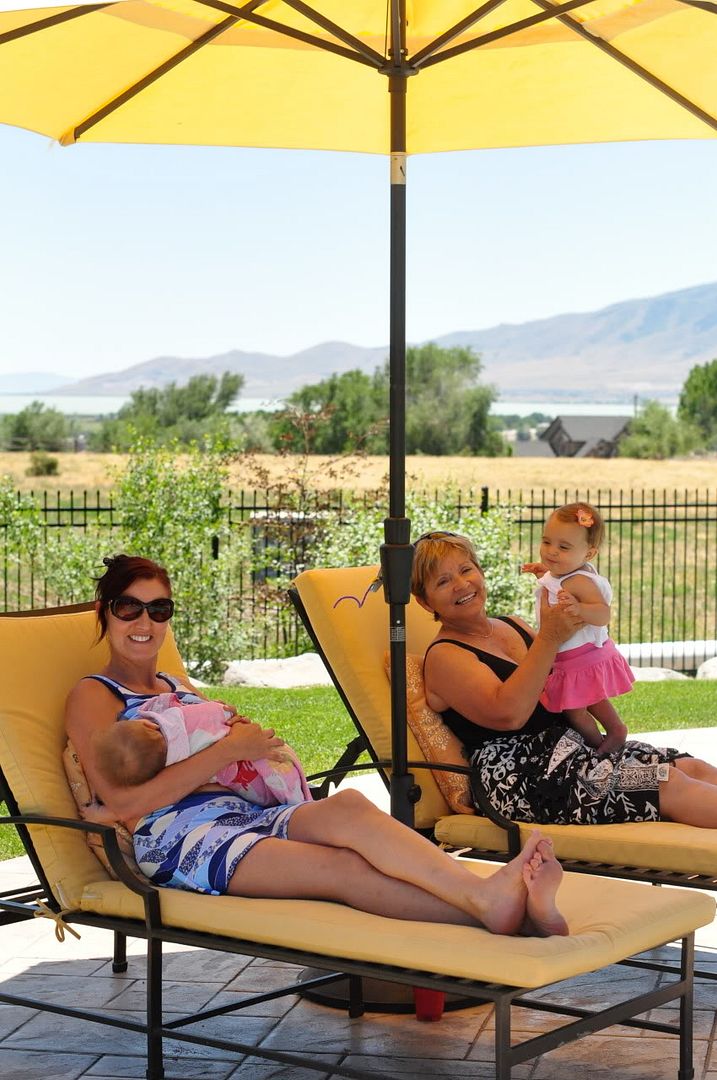 Baby LuLu was a complete angel all day, sleeping in her swing outside and in mamas arms for hours and hours. Love her little sweet face.