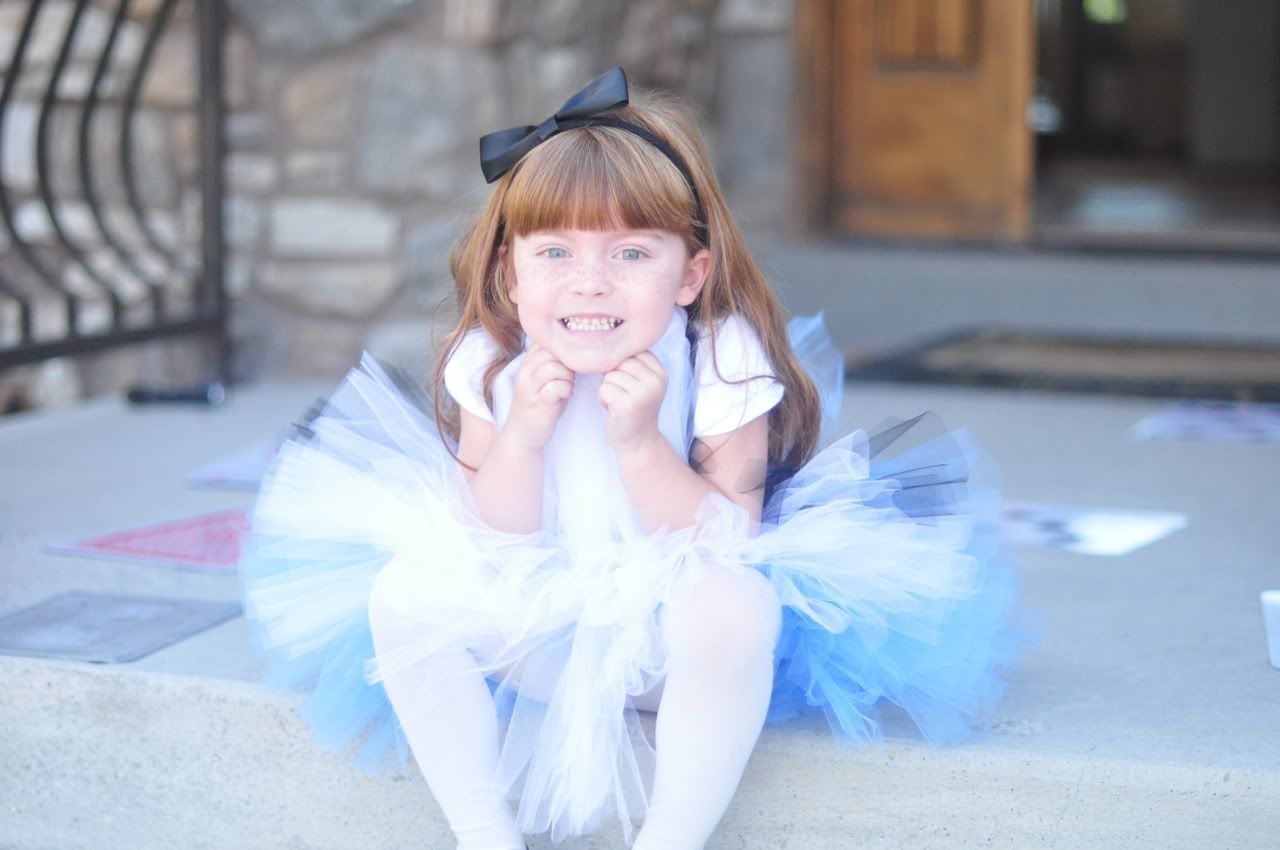 My baby is 5 years old! Ady bug is seriously getting so old! Eric and I cannot believe it. Last Saturday 3 days after her actual birthday. She celebrated her birthday with a friend party that we themed "Adyson in Wonderland".
The Invites..
Once each girl RSVPed we delivered the guests each this little note and a costume made for them for the tea party. In all we had 3 queens of hearts, 2 cheshire cats, 2 white rabbits and our one and only Alice.
They all showed up looking adorable in the costumes...
Fun favors... Queen of hearts cupcakes ala Dippidee
When the girls first arrived, we had them each paint their own teacup and saucer planter. Eric's mom is so good at that kind of thing. She was great with the girls. Sue, i cannot thank you enough.
We covered the girls costumes up and they got to some lovely painting...
After painting the teacups and saucers... we moved on to the tea party lunch....
Lunch included
Tea sandwiches
"Queens of tarts" fruit tarts
and pink lemonade "tea" with red heart ice cubes
Mommy Mad Hatter
Ever seen a cuter group of little gals? I am guessing not.
After lunch and opening gifts was the treasure hunt for oversized playing cards with clues that eventually lead them to the "treasure" birthday cake. Another lovely Dippidee creation.
Dippidee used the invite as the inspiration for the cake, making the top tier like Alice's skirt, so darling. Ady didnt evenget to see the cake until the end of the treasure hunt. She was thrilled.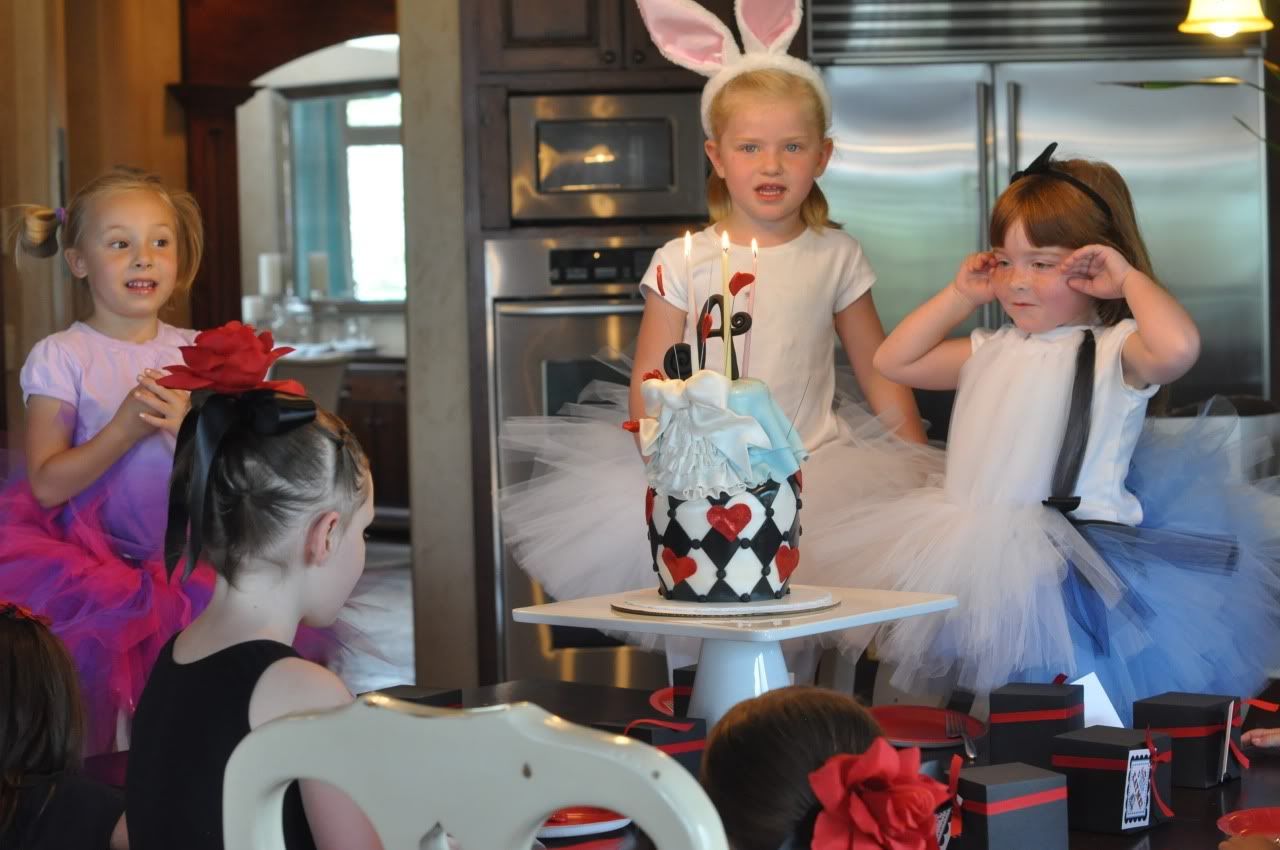 Happy Happy Birthday Adyson! And thanks to all the girls who came and made her birthday so much fun!