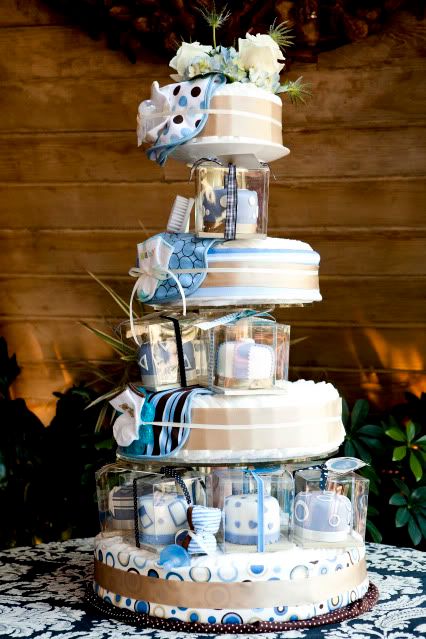 Luckily, because of the bad economy beautiful restaurants who usually charge an arm and a leg to have an event in are practically giving away the space if you will use them for food. So, we got to hold Andrea's baby boy shower at the lovely LaCaille.
Because of the location I decided I wanted to do a french theme. And I thought it all turned out darling. We had our little luncheon in the attic of the restaurant, a really pretty spot, I had never seen before. And we based the entire shower decor and details on the lovely shower invite Ann Elizabeth did for me. She is the best.
LaCaille's event coordinator Colby had the idea to do a cute little clothline between the flower arrangements with pics of Andrea and Alex (the baby's mom and dad, when they were babies)
It looked so cute. And Sax Romney's flower arrangements were beyond lovely. I love hydrangeas.
Sorry so many detail photos but its my favorite part of any party, the little things... and Ashlee Raubach (my photographer friend) captured them all perfectly.
NOW... here is the actual shower
Lindsey (our friend who flew in from Chicago for the shower), as a gift to Andrea surprised her my picking her up in a limo, and even bigger surprise is we were all in it to come get her! Thanks Lindsey, that made it extra fun. It was like Prom all over again. (without the boys)
Here is all our friends and party guests, a bunch of whom are also pregnant. I was so surprised no one got "sick" in the limo.
(from left to right) Melissa (shanley) Cook- prego, Callie (salmon) Anderson-prego, Chelsey (nyborg) Bell, Kristin (defa) Neilsen- prego, Me-prego, Andrea (hyde) Mason-obviously prego, Nicole (knight) Knight - just became unprego( had her baby) Katie (dickamore) Flanders, Lisa (williams) Hasleton and Lindsey (cooksey) Lunt
the gifts
These are the book of games, a trivia game with questions about all our friends childbirth and pregnancy stats and stories, a match which friend to which baby picture game, and gift bingo. All so fun. The booklet was tucked into the napkin at each girls place setting.
The mini cakes, by Carrie's Cakes that were the party favors. And so good, well mine was until I threw it up (ahh joy of pregnancy)
the lunch
the cute mommy to be.
the group. and yes, I told everyone to wear black, I know how annoying and obsessive of me, but I thought it would be cute if we all matched Andrea's shower colors.
Andrea, we are so happy for you and so excited to meet baby Dexter, hope you enjoyed your special day!! Love you!
and thanks to Ashlee Raubach Photography for the lovely pictures.